Cooperatives: on Food Security
Courtesy fro ICA Website: view/read the link  http://ica.coop/en/stronger-food-system
A stronger food system
According to the Food and Agriculture Organization of the United Nations (FAO), "food security exists when all people, at all times, have physical, social and economic access to sufficient, safe and nutritious food which meets their dietary needs and food preferences for an active and healthy life."
 
By 2050, the population of the Earth will reach 9 billion. In order to feed all people, agricultural production will have to increase by at least 60 per cent.
Agriculture co-operatives can be part of the solution. The agriculture sector is where the co-operative business model is most widely utilised. Co-operatives together account for an estimated 32 per cent of the global market share in this sector.
 
Co-operatives contribute to food security by helping small agricultural producers overcome their challenges, which can include remoteness, lack of information about market food prices, limited access to high-quality inputs, access to financial capital and lack of transport and other infrastructure.
 
Agricultural co-operatives help farmers solve these problems by offering their members a variety of services: group purchasing and marketing, knowledge and information, capacity building and training to innovate and adapt to changing markets. Importantly, co-operatives facilitate farmers' participation in decision-making processes, provide a platform for small producers to voice their concerns and interests and increase their negotiating power to influence policy making processes.
 
The International Co-operative Alliance works in close partnership with the Food and Agriculture Organization of the United Nations (FAO) in order to enhance the potential contribution of co-operatives towards achieving food security in a sustainable way.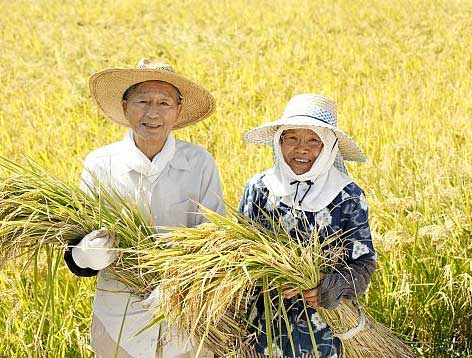 The co-operative model empowers small farmers to purchase and market as a group, build skills, voice concerns and interests, and increase negotiating power to influence policy making.